Laser Welding of Pillow Plates
Laser Welding of PillowPlate or dimpled jacket plates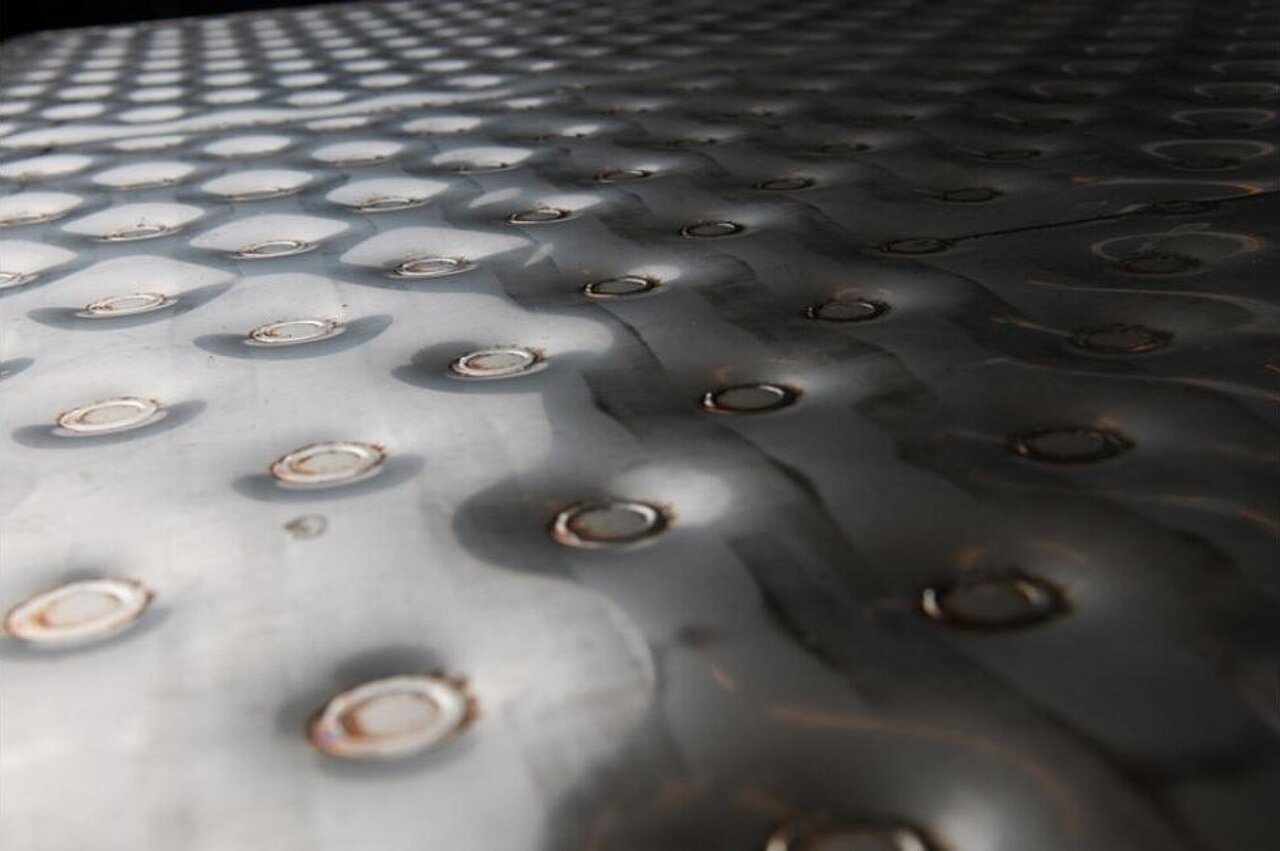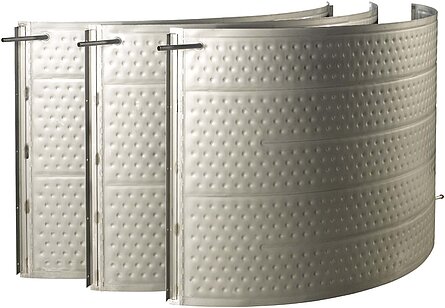 PillowPlate or dimpled jacket plates
Laser welded cooling plates
The Photonweld wobble cube is able to produce PillowPlates which can be used for a large range of products, such as; heat exchangers, filter housings, falling film, square containers, cooled containers, offen walls, climate chambers, ice accumulators, pipes, heated or cooled vibration feeders and in cylindrical tanks, as well as in tanks of other shapes and designs, for example rectangular or oval ones. They can also be used for various industries for example food and beverage industries and other food-making and process industries. The surface can be brushed, polished or sandblasted. Possibilities are endless because you can produce every weld pattern shape and any required plate shape can be welded or engraved. The PillowPlates can be single or double embossed plates.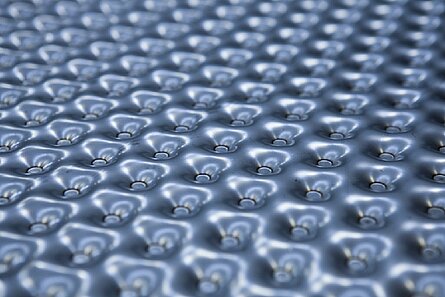 Laser Welding of Pillow plates
Low cost automatic Production of pillow plates
Pillow Plates, also called dimpled plates or thermo plates, consists of two stainless steel sheets that are laser welded together by welding a custom circle weld pattern. Then the plate is inflated by using water pressure, which creates a specific single or double embossed profile – the pillow plate, through which the cooling or heating is conducted. The thickness and the spot pattern are determined by the pressure requirements.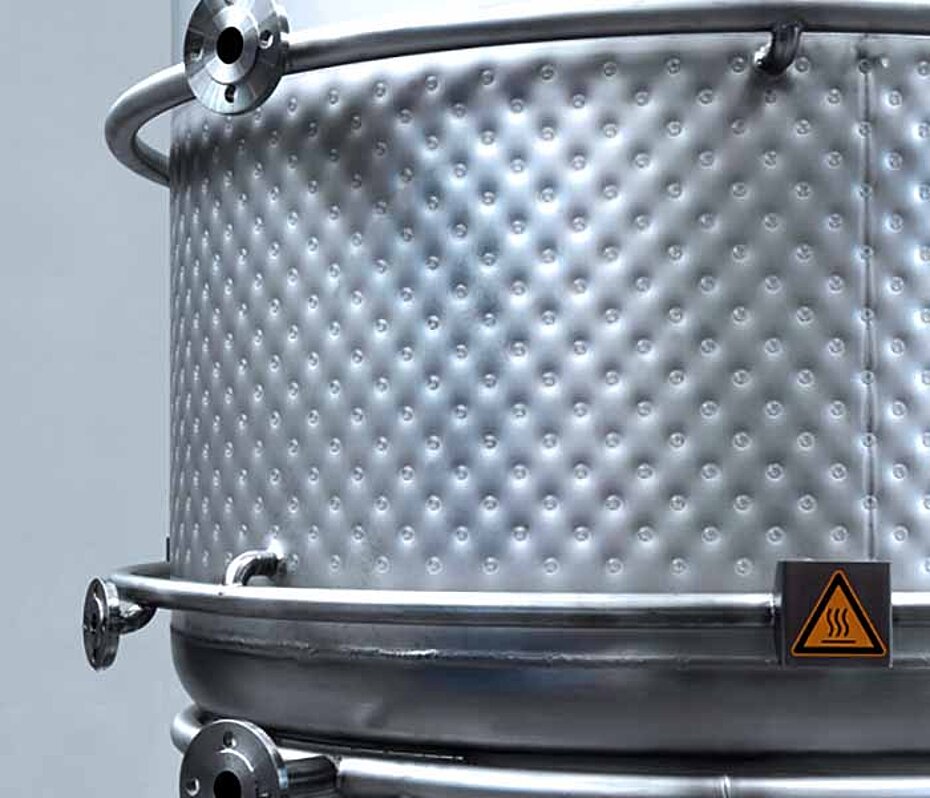 Pillowplate laser welding
The maximum product size depends on the width of the laser welding machine.
Pillowplates can be designed with thin top plates for the applicable working pressure. For instance with 1.0 mm plate we can reach a burst pressure of 180 bar. With 2.5 mm we can design heat exchanger plates with burst pressures of 400 – 500 bars. Generally 98% of the pillowplate material is stainless steel, 304L up to 254SMO.
The working pressure global guideline:
Water / glycol / thermal oil: 1 – 5 bar
Refrigerant Freon – NH3: 19 bar (at 20oC)
CO2 refrigerant: 120 bar
Steam: 0.5 – < 30 bar
Pillowplate specials
Pillowplate pipes diameter 100+ mm
Copper and titanium pillowplates
Satellite simulation plates
Cryogenic plates
What is the best pillow height for your pillow plates?
Most of our new customers either manufacturing vessels, food processing machines or any custom requirement, they mostly have the same question:
"What is the best pillow height?"
This is an important question because generally customers tend to have some habits or thumb rules when it comes to the pillow height. Do aim to create turbulent flow with your welding pattern so you can create the same or higher heat transfer but using less amount of refrigerant or heating medium in the plate.
After inflating your pillow plate you should generally reach pillow heights between 2,5mm to 3mm. But there are some cases when you are able to get special pillow heights depending on the material, material thickness or welding pattern which is related with the working pressure required.
Let us hear about your requirement for pillow plates and we will be creating a laser welded solution for you by answering any questions you have in mind.